Our Purpose is to develop products with high nutritional value and at the same time contribute to the development of society through a structured program of social responsibility.
Convinced of generating a social and environmental impact, Dicorne supports communities in marginal areas of the Ecuadorian highlands through social programs and job creation in order to be a sustainable company.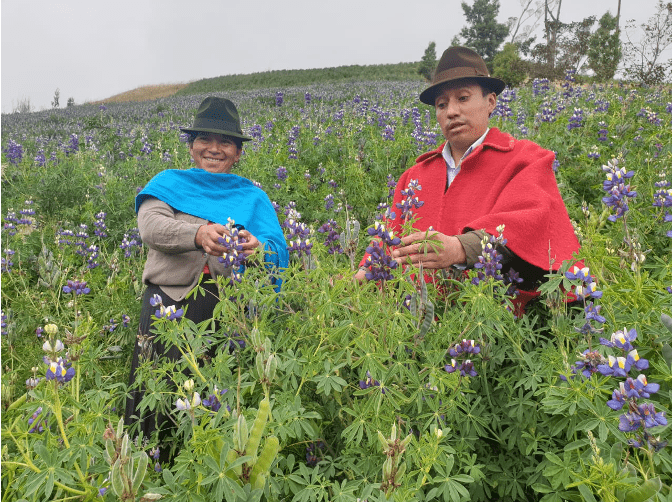 Generation of employment in rural areas of the Ecuadorian highlands located in La Libertad, El Chaupi and Mulaló. Social program that benefits 80 people from these communities.
Dicorne is committed to 32 communities and 17 Cotopaxi Women's Associations with the production of our Andean snack chocho.
Each purchase made directly supports communities to improve their lifestyle.
Let's achieve a change in society together!
Lupini Bean Producing Families
People depend and live on the cultivation of this superfood